Last Updated on June 7, 2021
One of the biggest changes to WordPress is the introduction of Gutenberg or the new WordPress editor for a fresh publishing experience. This new editor takes the page building experience to a new level by using a more visual approach – featuring a clean and simple layout and using a new system to simplify the building process with the introduction of "blocks".
What is Stackable and What Does It Have to Offer?
Stackable is a plugin that works to supplement and supercharge the new WordPress Editor. It adds essential blocks to Gutenberg's arsenal and gives you an even easier design experience. It is the ultimate Gutenberg add-on with a growing number of kick-ass blocks and allows you to present messages and start an action with ease.
With modern designs, Stackable blocks are highly versatile and are meant to be usable in all kinds of webpages – be it business sites, personal blogs, portfolios and more. We also give you the freedom to customize the designs to fit your own vision.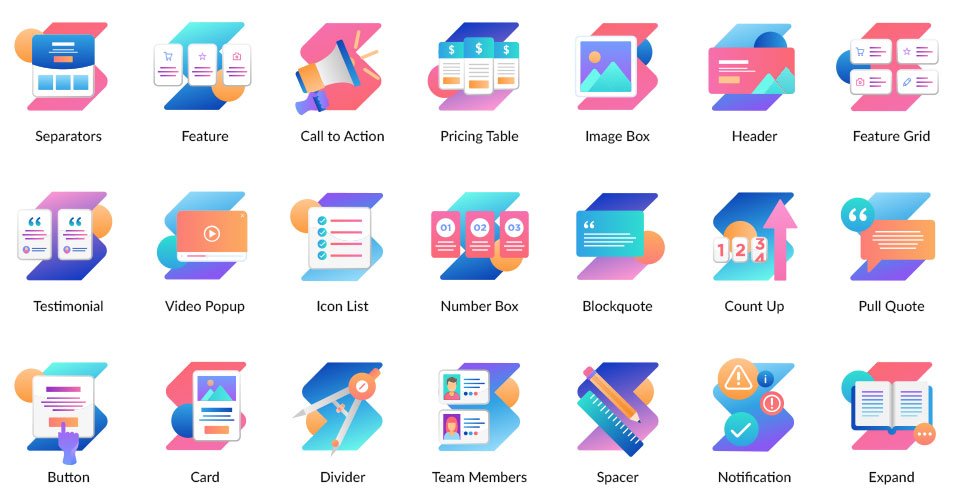 Our intuitive and user-friendly interface allows you to showcase your content and beautifully design webpages without needing to learn a line of code. Ease-of-use is our specialty and we built Stackable to make sure that building your dream site would be a sweat-free and enjoyable experience.
To complete our package, we also built the Stackable theme – specially made for Gutenberg – that you can use to jump start your page building journey with the new WordPress editor.
How Did It All Start?
As early as the release of the new WordPress editor as a beta plugin, it became apparent that Gutenberg would be the future of page building. With our experience in creating and enhancing page building tools, our team, GΛMBIT, wanted to help and contribute in making the most out of this change in the page building game.
Stackable started out as one of Gambit team's side projects. We initially developed some blocks that we thought would enhance the capabilities of the new WordPress editor. Our initial release included basic blocks like header, call to action, testimonials and pricing box.
Given the warm reception from users and the growing importance and popularity of Gutenberg, we've put some serious effort in making Stackable the all-in-one companion for the new WordPress editor. What was once a side project became a full fledged product. So far, we've designed and developed more than 20 blocks that you can enjoy absolutely for free!
Our Next Steps
We're not yet done making things better for you. We're currently cooking up something big to make Stackable even more useful and handy – more blocks, professional design and customization options, animations and other interesting effects are all coming your way soon so make sure that you stay tuned.