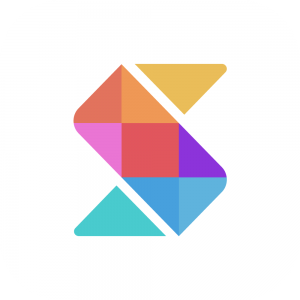 There's Nothing Like It.
While you can create amazing pages with Stackable, Stackable Premium lets you do so much more.
Using the core Stackable Philosophy of balancing utility and great design, we give you something definitely worthwhile.
There is nothing like Stackable
Premium

. Premium Layouts. Premium Pre-set Section Designs. Premium Functionality & Design Options. Premium Effects. Unique Three-Layer Separators. CSS Customizer. Focused one-on-one Support. Premium Updates.
Premium Layouts & Pre-set Section Designs.
Don't start with a blank canvas. Always start with something inspired with the most expansive collection of Layouts and Pre-set Section Designs.
130+ Premium Pre-set Section Designs (coming really soon) which are cohesive across all blocks for a uniquely easy way to build full websites.
65+ Premium Layouts. Posts. Separator. Feature Grid. Card. Image Box. Number Box. Header. Call to Action. Count Up. Feature. Pricing Box. Team Member. Testimonial. Blockquote. Accordion.

Switch Designs in
One Click

.

Options mean nothing if there is no easy way to choose. Switch between Stackable layouts and pre-set section designs without designing from scratch.
"I like the Stackable Blocks a lot. I recommend Stackable to all that want to build their sites with Gutenberg. I used the free version and switched to the premium one after a week-that was a no-brainer. It just works, it's stable, fast and the customization options are very powerful-the custom css per block feature is a very nice approach. Keep up the good work."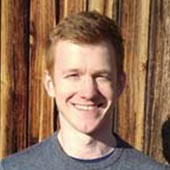 Michael Galli
OWNER. GALLI WEB
Premium
Functionality, Design Options & Effects

.

Flexibility to achieve exactly what you want.

Premium Functionality & Design Options. Guided CSS Customizer. 50+ Blob Image Shapes. Option to use different image shapes for different columns. Advanced settings for column spacing, and custom post types for Posts.

Premium Effects not only animate, they bring life. Shadow. Lift. Lift with shadow.Staggered lift. Staggered lift with shadow. Scale. Scale with shadow. Lower. Tilt. Zoom & tilt, Up, Down, Left, Right, Blur in, Blur out, Greyscale in, Grayscale out, Color on Hover.
Three-Layer

Separators.

More stunning transitions for the most unique and interesting section changes.
CSS Customizer
Tweak individual blocks with CSS.
Premium Features Forever
Continue to enjoy using the premium features even after your license expires.
One Year of Updates & Support
Get the latest designs, styles, features and support.
Premium Email Support
Stuck with something? Email us and we'll help you out.
"Stackable is good, beautiful and diverse. Great Gutenberg elements and [a] great support. An issue was solved in a day. It's becoming the only Gutenberg blocks collection you ever need!"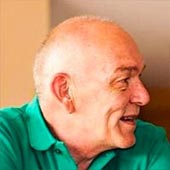 Alfred Grupstra
OWNER. ALFRED GRUPSTRA PHOTOGRAPHY
Premium Plans
The same Premium features are available under both plans, the only difference is the number of sites the license covers.
Upgrade from a single license to an unlimited license any time.
14-Day Satisfaction Guarantee. If within 14 days of purchase, you are unhappy with Stackable Premium or have an issue that we are unable to resolve, we'll happily consider offering a 100% refund of your money
FAQs
Are Stackable blocks compatible with any themes and plugins?
Yes, Stackable's blocks are compatible with any theme or plugin. Our blocks blend with the theme you're using. Also, you can use Stackable blocks alongside other block libraries. If you find any plugin conflicts, do not hesitate to contact us.
Is this a subscription service?
No, Stackable Premium is not a subscription service. You can enjoy lifetime use of the Premium features (even after your license expires), but access to Premium updates and one-on-one support will only be available if you have an active license. You will need to renew your license to continue getting updates and support after your annual license expires.
What does "Lifetime Use" mean?
Lifetime use means that you can use our premium features even if your license key has already expired.
What happens when my license expires?
Everything would still work as usual, you will still be able to use all our premium features. You will just not get new premium updates and support.
What does the annual renewal cover?
The annual renewal just covers further premium updates and email support.
What modes of payment do you accept?
We accept all major credit cards including Visa, Mastercard, American Express, as well as PayPal payments.
Can I upgrade my Premium plan?
Yes, you may upgrade your plan any time with a prorated price.
What kind of support do you offer?
All our support is done via one-on-one emails. We will gladly help you with troubleshooting plugin bugs, conflicts and help you out in using Stackable. We do not however, offer design or customization requests.
Can I transfer my license from one site to another?
Sure. You can transfer your license key by first deactivating it from your site, then installing the premium version and activating your license key in your other site.
Does my development environment count as a license activation?
Nope, development environments like localhost or .dev domains do not count as site activations. If you're a developer, feel free to use your license key during development.I
Do you offer refunds?
Yes, we have a 14-day satisfaction guarantee. If within 14 days of purchase, you are unhappy with Stackable Premium or have an issue that we are unable to resolve, we'll happily consider offering a 100% refund of your money.
We sell our product(s) using Freemius secure checkout, which enables secure online payments, licensing, fulfillment, and more. The service automatically adds cookies when a user opens the checkout. Those are essential cookies for security, fraud detection & prevention, and completion of a purchase. There's no way to check out without letting the service use cookies.
Here's a link to the Freemius privacy policy and its checkout cookie policy. If you wish to opt-out of Freemius' cookies setting please go to their cookie policy and follow their opt-out instructions.