Last Updated on July 24, 2020
We are currently working on great changes to Stackable to give our users even more power at their finger tips. Here is the low down of what we are busy cooking up. Updated: 25 July 2019
Update: Version 2 is now out 🤟
We are still hard at work on the Version 2 update. In the meantime, check out the demo of V2 (still in beta) so you can have a taste of what it will be like for the future of Stackable. 🤟
Additional Basic Options
While we've received rave reviews on the charm of Stackable's simplicity of use, we've received requests to have more design options that figure into basic page building. There are many great suggestions for improving Stackable and we always listen to the people who matter most (our users, of course!). These are just some of the improvements to the basic customization options you can expect in version 2:
Advanced Customization Options
We've also received requests to allow more customization options for advanced users. Since we want to address the different needs of different Stackable users, we are including advanced settings in version 2. This will allow advanced users to have more control over their block layouts and designs through the following: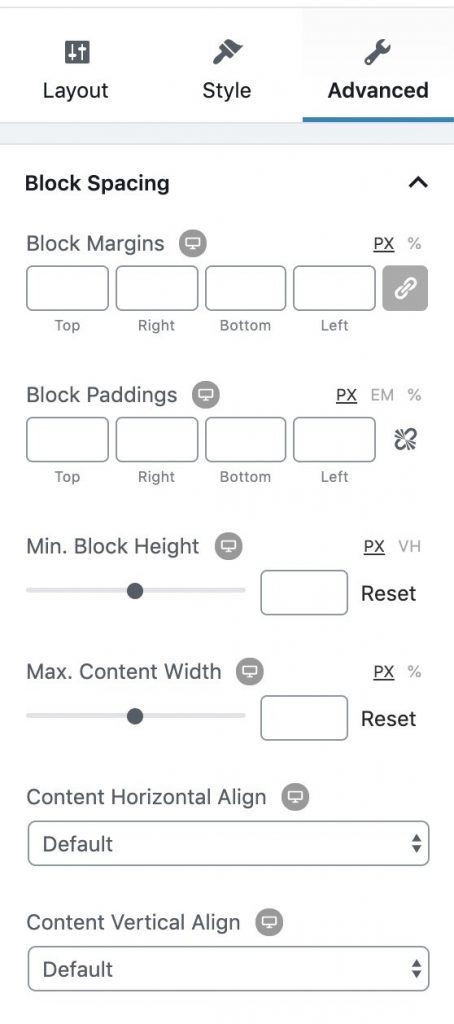 To make sure that Stackable will remain easy to use for novices and advanced users alike, we are streamlining the block editing experience. We are also clearly delineating layout options, basic design options and advanced options by using three tabs for the inspector design. This will hopefully preserve the simplicity of Stackable for all users.
Improved Responsiveness
We're improving Stackable's mobile responsiveness by allowing users to tweak specific settings for tablet and mobile. These can be expected with version 2: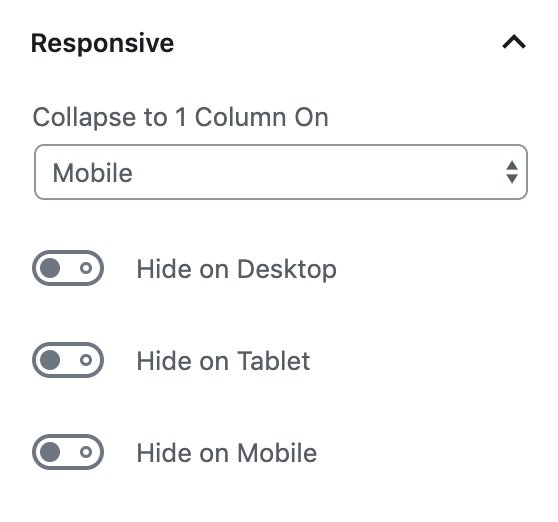 We are pumped for all these improvements that will come with version 2 (still a work-in-progress) and cannot wait to share them with all of you! 🤟💪