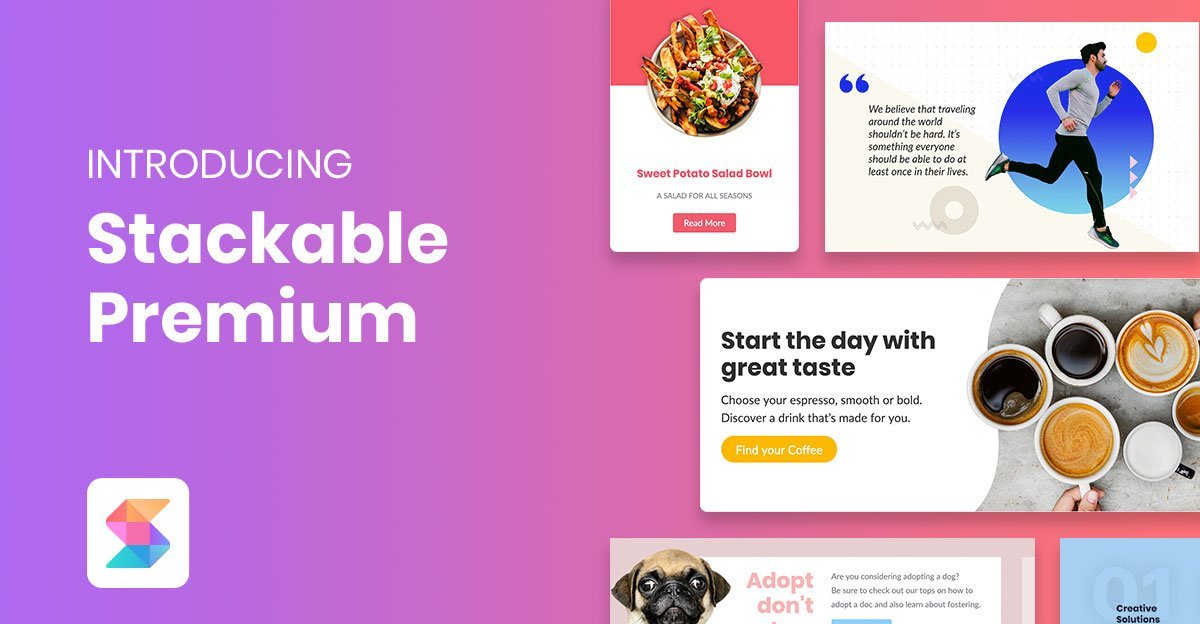 We've gone the extra mile – while we take pride in the power of Stackable, we know that some of you may want even more. Stackable Premium uses the core philosophy of balancing utility and great design and pushes the envelope even further to offer premium design layouts, premium effects, seamless layout switching and focused one-on-one customer care.
Stackable Premium Lets You Do (Even) More
We hope that you've enjoyed creating gorgeous pages with Stackable. If you are ready for even more, here are the Stackable Premium features that will give you more options for creating your perfect site.
1. Premium Layouts
Enjoy up to 50 Premium Layouts
While Stackable already provides free blocks for everyone, Stackable Premium ups the ante with more exquisite, ready-to-use layouts for each block. With up to 50 premium layouts, we make life even easier for those who don't have the professional eye or the time to go through the tedious lay-outing process.
Here are some examples of the stunning designs that can easily be achieved using Stackable Premium layouts.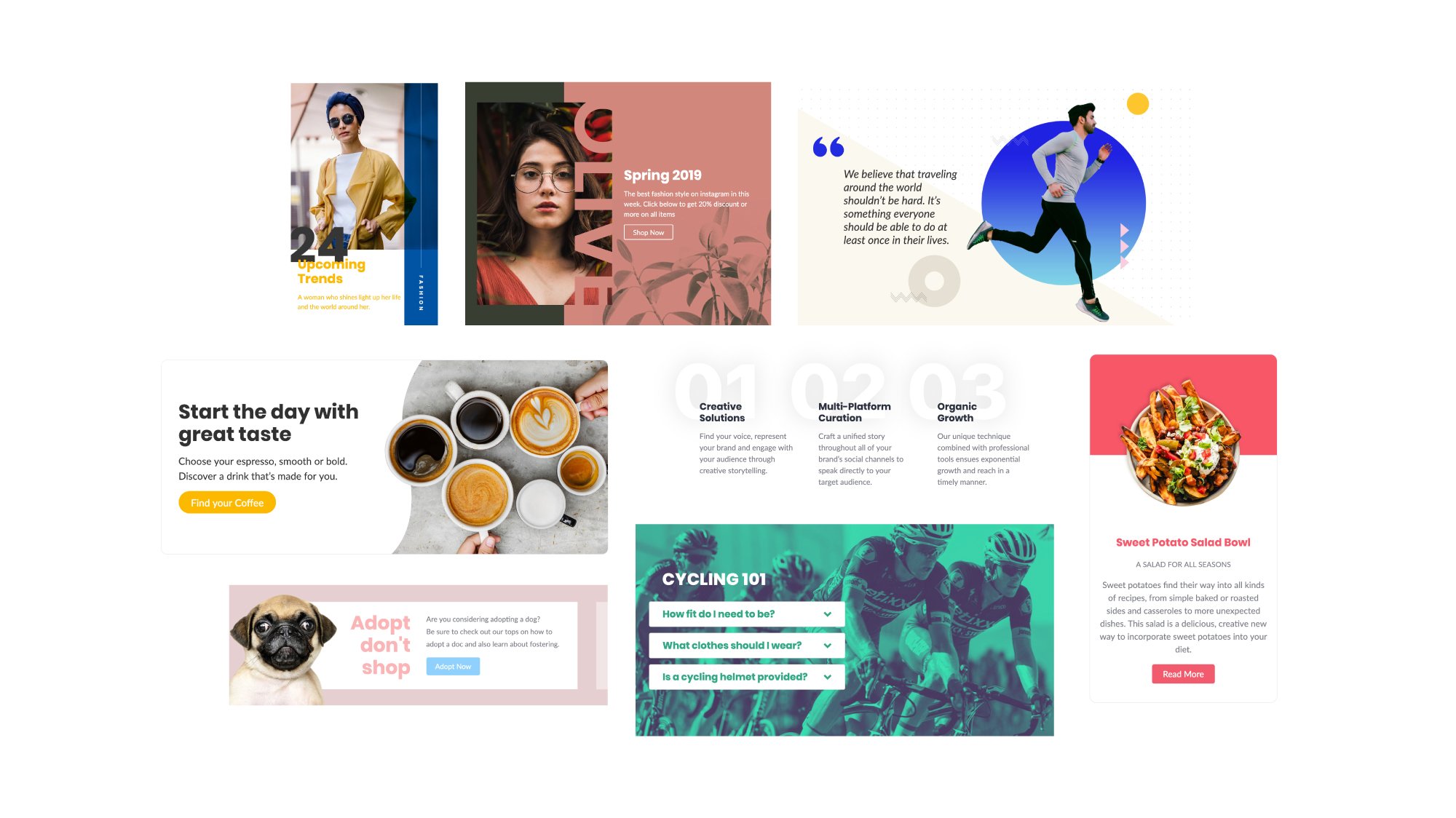 Be Amazed by Seamless Layout Switching
Unlike using designs from different block libraries, Stackable Premium will amaze you with seamless layout switching. Just like with Stackable (where you can switch easily between basic and plain options), there is no need to recreate designs when you try out any of the premium layouts.
Seamless Layout Switching makes choosing effortless by letting you toggle between various layout options without painstakingly designing from scratch or customizing each block with additional CSS styles.
All our meticulously curated layouts can easily be mixed and matched to make your picture perfect website.
2. Premium Effects
Stackable Premium also allows you to apply awesome effects like tilting images, grayscale or colored images on hover, animation on hover and more. Premium effects will give your webpage that extra 'oomph' to capture the eye of your visitors.
3. Premium Customer Care
To match the awesomeness of the plug-in, we also offer premium one-on-one email support and customer care. This will ensure that you can make the most out of Stackable Premium, and that everything goes smoothly and without a hitch.
4. CSS Customizer (Coming Soon)
Advanced users can use our very own CSS Customizer to tweak block designs and settings. Let your imagination run wild and implement changes easily with this powerful tool at your fingertips. This will be available for use soon!
Continue to Create with Stackable for Free
No need to worry for those using Stackable – you can continue to enjoy it (now and forevermore) for free. We remain committed to keeping Stackable in tip top condition to make sure that there will always be blocks for everyone!
While anyone and everyone can continue to create great pages with Stackable, we encourage you to do even more with Stackable Premium.