Last Updated on June 4, 2021
There's no stopping us when it comes to giving you even more unique designs to choose from. With this latest design release, our design library now has a total of 231 Pre-set Block Designs – all ready to use with just one click!
An Active Feel for Your Site
This batch of designs brings a ton of new options if you want a more dynamic feel for your site. This is great for lifestyle sites, sports sites, gyms or any site with a need to up the ante. Here are the stunning new designs: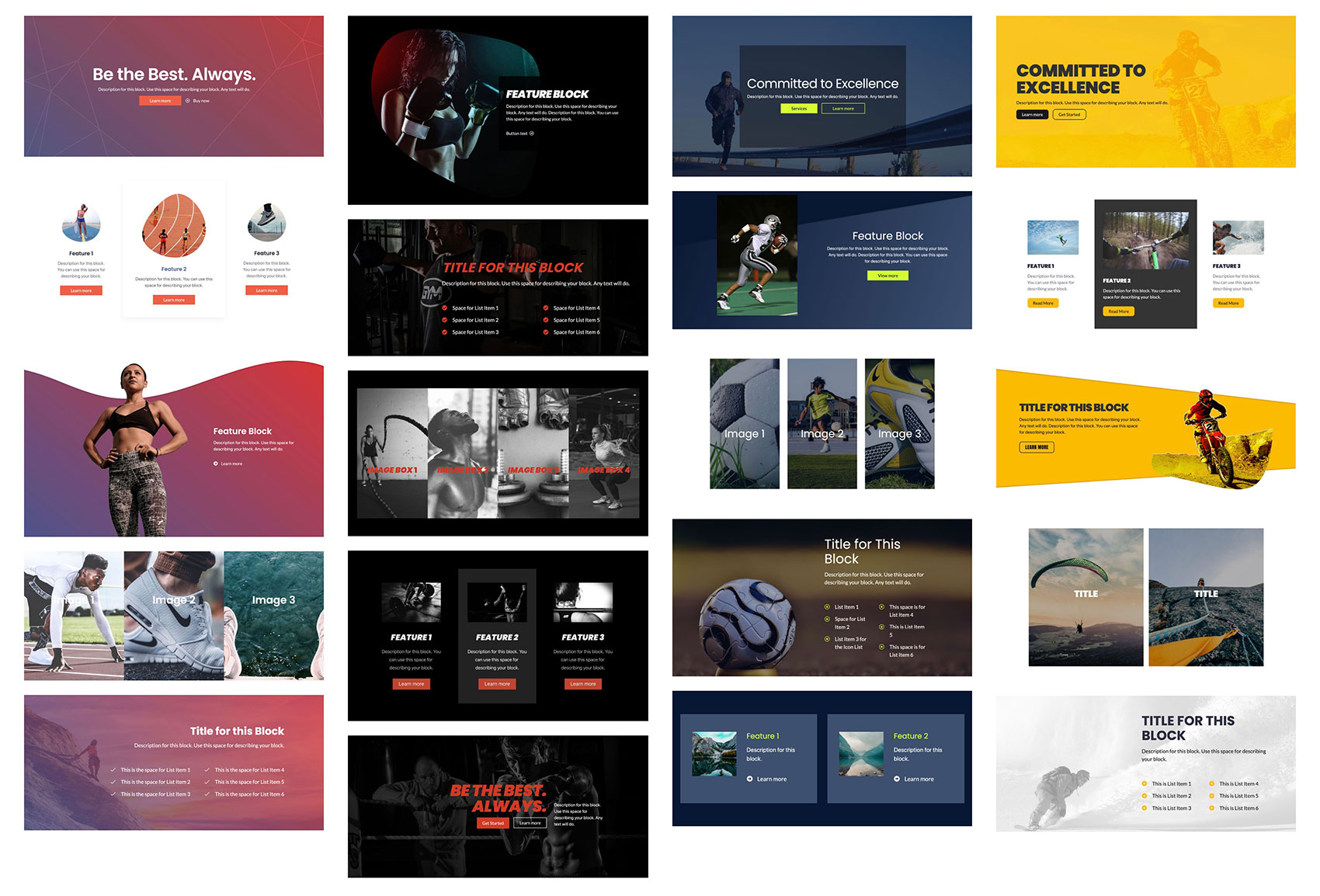 Great New Blockquote, Icon List and Other Block Designs
This design set also gives you great new options for Blockquotes and Icon Lists – from playful to dark. Apart from the active set, here are the new designs to choose from:

Try the New Designs with Just One Click – No Redesigning Necessary
There's no need to worry if you've already chosen a design and you want to try out the new ones. You can easily switch between designs without losing your current content.
If you want an easy way to compare, you can duplicate your existing block and switch the designs without worrying about rebuilding from scratch!
Get Stackable Premium to enjoy these stunning designs.