This tutorial will teach you how to easily install Stackable.
Through the Dashboard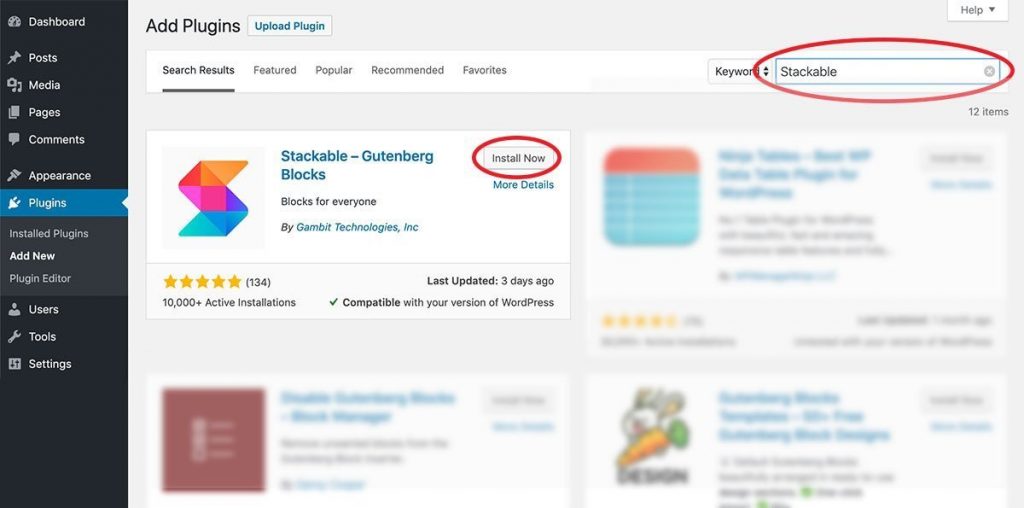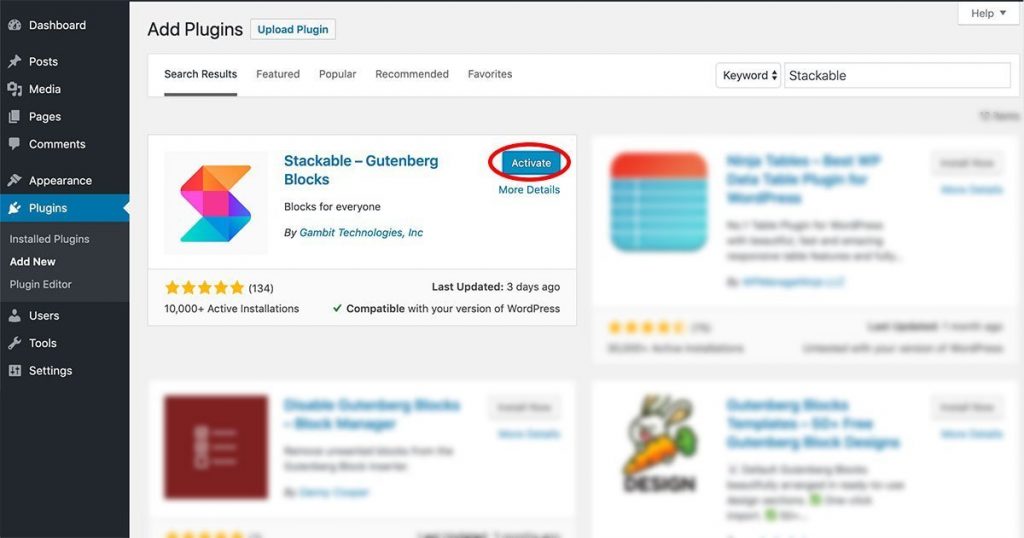 Through the Stackable Website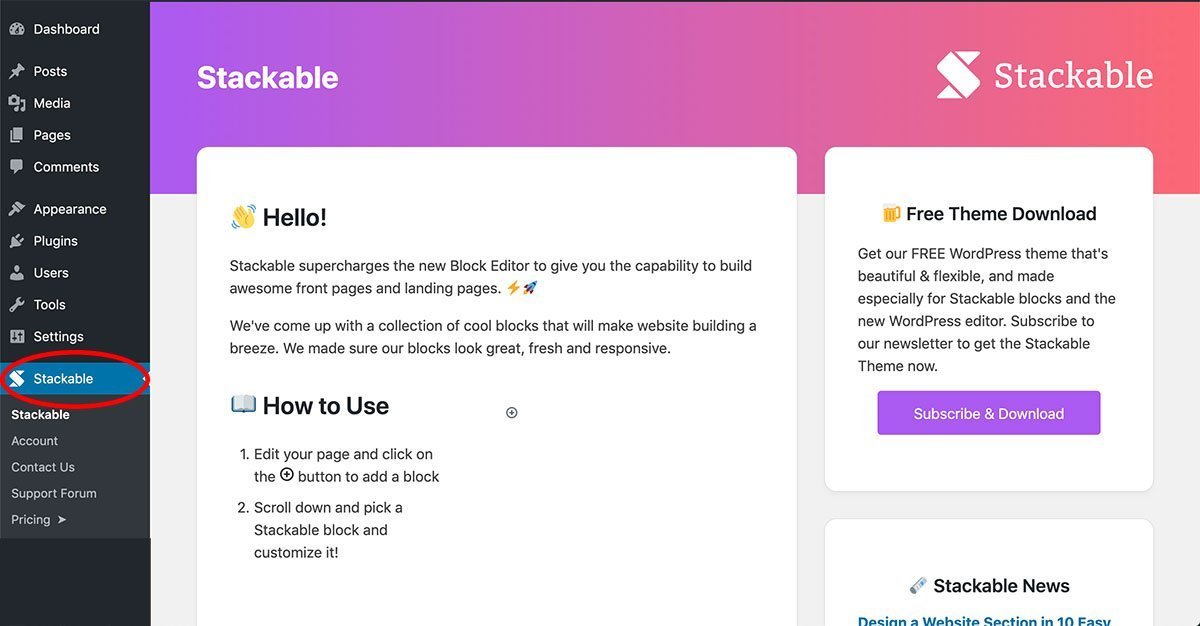 This completes the installation of Stackable in your WordPress site. 🥳
When you add new blocks to your page using the block editor, Stackable blocks will already be in the add block pop up. Enjoy! 😊
Was this article helpful?
Did this article help you?